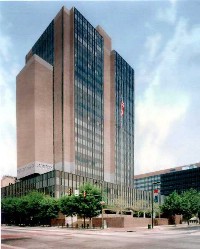 The
1998 Child Online Protection Act (COPA)
has bounced back and forth between lower courts and the Supreme Court ever since it was passed, until
a permanent injunction
was ruled by Judge Lowell Reed of the U.S. District Court for Pennsylvania in Philadelphia on 22 March. This case had already been through the Supreme Court, in 2004:
The big split in the most recent Supreme Court COPA decision is between Kennedy and Breyer, with Kennedy saying that there are plenty of choices of relatively-effective (and certainly less-restrictive) filtering tools out there for parents to use, and Breyer essentially saying that parents are helpless so mandated shields of various kinds should be put in place to protect kids. It turns out that, in fact, parents are knowledgeable and are giving advice to their children about what to do online.

— Pew on teenage online social networking practices, by Susan Crawford, Susan Crawford blog, Thu 19 Apr 2007 06:43 PM EDT
It turns out because the Pew Internet and American Life Project did a study on
Teens, Privacy, & Online Social Networks
, in which they asked things like whether teens hold back information from their online profiles and how much their parents know about what they're doing. That, plus what Judge Reed had already determined, which is that there are pretty effective software screening products available that parents can use if they want to.
Yes, even children benefit from open participation through the Internet. Perhaps parents could learn from their children, too.
-jsq