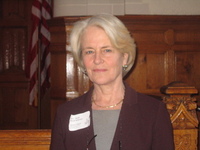 In case it wasn't obvious why the
telcos want local TV franchise laws repealed:
A federal judge has thrown up a roadblock in front of AT&T as it attempts to roll out its new U-Verse IPTV service in the state of Connecticut. In an opinion issued yesterday, Judge Janet Bond Arterton ruled that AT&T's U-Verse IPTV service is a cable television service like any other and is therefore subject to local franchising agreements.

— Federal judge: AT&T U-Verse == cable TV, By Eric Bangeman, ars technica, Published: July 27, 2007 – 10:44AM CT
But isn't it different from cable if it's carried over IP?
Continue reading