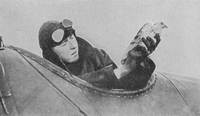 A newspaper notes the national embarrassment of the U.S. slipping from 12th to
15th place
in broadband per capita among big rich countries:
Worse, much of U.S. "broadband" service is only a smidgen faster than a dial-up modem. Japan leads the world in cutting-edge fiber connections, offering speeds of up to 100 Mbps to 7.9 million home subscribers in 2006. In the United States, only a paltry 700,000 have fiber connections. Moreover, the Japanese pay $35 a month for their ultrafast speed, which is enough to stream full-screen, high-definition video. Most Americans pay the same price for one-twentieth the speed.

— Editorial: We're stuck in the slow lane of the information highway, Valley and U.S. must push harder for a faster Internet, Mercury News Editorial, San Jose Mercury News, Article Launched: 05/07/2007 01:32:59 AM PDT
I was beginning to wonder if
anybody else noticed that part about Japan.
The article doesn't let any of government, industry, or incumbent telco and cableco ISPs off the hook:
The federal government's lack of leadership in this area is a disgrace. Despite a 2004 promise by President Bush to deliver "universal, affordable access to broadband technology by the year 2007," his administration has done nothing to advance that goal.

Last month, the Federal Communications Commission, chaired by Bush appointee Kevin Martin, launched yet another study of the sorry state of broadband service in this country.

The U.S. needs action, not another study.

In a meeting last week with the Mercury News editorial board, Martin, who advocates a free-market approach to broadband, urged patience. When television goes fully digital in 2009, he said, the current analog spectrum will be available for use by wireless Internet providers. They will start building networks to compete with cable and telephone companies.

But why should we have to wait for long-term competition that might or might not emerge?

Cable and telephone operators can offer higher speeds now if they want to – but they won't do it unless they are pushed by customers and regulators.
The U.S. really doesn't have to settle for carrier pigeons while other countries already have modern communications. Time to speak up.
-jsq