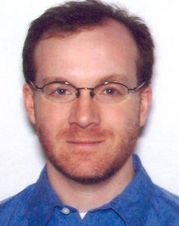 Google blogs policy:
We're seeking to do public policy advocacy in a Googley way. Yes, we're a multinational corporation that argues for our positions before officials, legislators, and opinion leaders. At the same time, we want our users to be part of the effort, to know what we're saying and why, and to help us refine and improve our policy positions and advocacy strategies. With input and ideas from our users, we'll surely do a better job of fighting for our common interests.

— Taking the Wraps Off Google's Public Policy Blog, by Andrew McLaughlin, Director of Public Policy and Government Affairs, Google, Monday, June 18, 2007 at 7:09 AM
I'm all for participation, so that caught my eye. What are they getting googley about?
They're for
…issues like privacy, child online safety, copyright and trademark protection, content regulation, reform of the patent system, and broadband policy.
All well and good, although I notice they blog as much about H-1B visas as about any of those things. Ah, here it is, under "immigration":
In the weeks and months ahead, expect to hear more from us on issues like net neutrality, censorship, innovation regulation, immigration, R&D, national security, and trade, just to name a few.
And there's another of my favorite topics, net neutrality. And censorship, innovation, R&D, national security, and trade. And their comments are full of questions about their China policy. Guess I'll have to follow this one.
-jsq