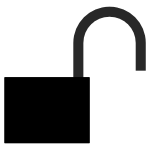 Well, this is news:
Verizon Wireless today announced that by the end of 2008 it will "provide customers the option to use, on its nationwide wireless network, wireless devices, software and applications not offered by the company." — Verizon Wireless To Open Its Network, Platform, GigaOm, by Om Malik, Tuesday, November 27, 2007 at 6:38 AM PT Comments (12)
Reacting to
Google bidding for 700Mhz
? Responding to customer demand? Of course, it says by the end of 2008, so Verizon will know who won the U.S. elections by then and could change its mind.
Om Malik follows up with some speculations and consequences, including you'll have to pay full price for your phone. He didn't mention that that might mean that Verizon is also reacting to the iPhone, which, while closed (in the U.S. at least, although unlocked in China) already has users paying full price, and plenty of users did.
-jsq