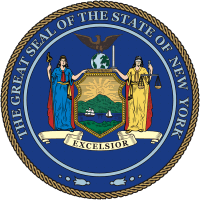 As I've
been predicting since October
:
"We have requested information from the company via subpoena," Jeffrey Lerner, a spokesman for Attorney General Andrew Cuomo, said Tuesday.

Comcast said it was co-operating with the AG's office.

— New York subpoenas Comcast on traffic shaping, Associated Press, February 26, 2008 at 4:08 PM EST
So far it's just a subpoena. We'll see if it turns into a full-fledged lawsuit. And maybe Comcast could start cooperating with its own customers….
-jsq
PS: Why did the New York Times pick up this story only a day after the Canadian Globe and Mail?