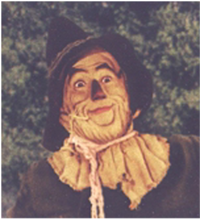 It's a good thing I hadn't had my coffee yet:
Verizon is seeking to have a lawsuit filed against it for allegedly illegally helping the government eavesdrop on its customers and data mine their call records dismissed. The company argues that the suit infringes on the company's First Amendment rights.

— Verizon: Suing Us For Turning Over Customer Call Records Violates Our Free Speech Rights, By Ryan Singel ThreatLevel, May 04, 2007 | 5:59:00 AM
This is so funny I would have sprayed the coffee.
Funny in a gallows-humor kind of way. As in Verizon must be really desperate to try something like this. And as in the U.S. is in a bad way when telcos have apparently been handing over all their traffic to a secret spy agency and a court will even entertain an argument that their doing so is free speech. At least the judge in question has thus far allowed suits against Verizon in these matters to proceed. Maybe he will in this case, too.
If there were a real market for telecoms and ISPs in the U.S., this sort of thing would be less likely to happen, because some of the affected companies would possibly make a point of refusing to spy on their own customers, and would be rewarded by gaining customers.
-jsq