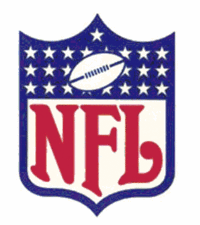 This is what we can expect to see on the Internet if the duopoly is left to its own devices:
NFL Network is filing a complaint with the Federal Communications Commission against cable TV giant Comcast in the latest legal wrangling between the two.

The network announced Thursday it had served Comcast with the required 10-day notice of its intent to file a complaint. NFL Network is accusing the nation's largest cable operator of discriminatory and anticompetitive treatment in violation of the Cable Act of 1992.

The two sides have been feuding over Comcast's decision to place NFL Network on a premium sports tier that customers must pay extra to receive. NFL Network sued Comcast in October 2006 over the move.

— NFL Network filing complaint with FCC against Comcast AP, 17 April 2008
The NFL Channel and
the Amazon Channel
. Whatever the duopoly thinks it can milk for extra revenue by putting it on a premium channel, that's what they'll do.
Defenders of the duopoly may claim they're doing it to protect copyright, but note that in this case the content provider doesn't even want it.
-jsq