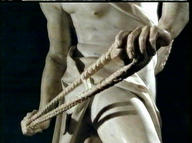 Big telcos have been
blocking calls by conference call services
that route through places such as Iowa that have low rural rates for backhaul. Now one of them, freeconferencecall.com, is declaring victory:
As most of you know, we have been engaged in a battle with several major telecom carriers over the last few months. While we continue to take every precaution to safeguard our customers, several have undoubtedly been affected by the carriers' strong-arm battle tactics. Their decision to block incoming calls to our conferencing and voicemail numbers interrupted thousands of users including small businesses, non-profits, universities and entrepreneurs alike. We have taken this issue to the courts, the government and the press, but the pivotal difference has been the outcry and support from our customers. The Federal Communications Commission, the State Attorney Generals and the telecom giants heard your collective voice and agreed to stop all call blocking. We would like to thank you for getting involved and colleague. Together we can redefine the communications industry!
I don't know about redefining the communications industry, but they do seem to have won this round. Even the FCC agrees.
Continue reading