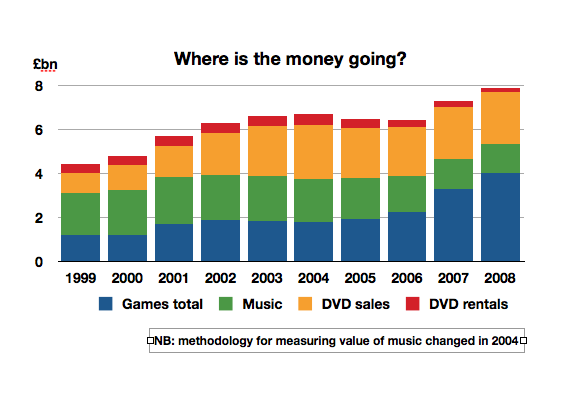 Charles Arthur did a little research:
But the reality is that nowadays, one can choose between a game costing £40 that will last weeks, or a £10 CD with two great tracks and eight dud ones. I think a lot of people are choosing the game – and downloading the two tracks. That's real discretion in spending. It's hurting the music industry, sure. But let's not cloud the argument with false claims about downloads.
Or keep making such claims and keep electing Pirate Party members the the EU Parliament. Either way such claims have a limited life span.