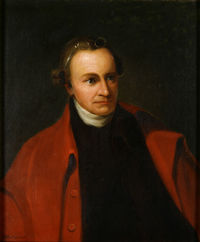 On the Fourth of July, who wants to legalize their government spying on them, their children, their parents, and their neighbors, without even a warrant? Listening to every phone call; reading every text message, IM, email, and facebook poke; watching every video you post or view? This is what we expect from Hugo Chavez, from Fidel Castro, or from the old Soviet Union. Yet that is just what the United States Senate is proposing to do, after the House already passed it.
After fighting and winning a war at long odds against the greatest empire on earth, at the demand of the people, the Founders of U.S. added a Bill of Rights to the Constitution, the fourth of ten of which is:
The right of the people to be secure in their persons, houses, papers, and effects, against unreasonable searches and seizures, shall not be violated, and no Warrants shall issue, but upon probable cause, supported by Oath or affirmation, and particularly describing the place to be searched, and the persons or things to be seized.

—Fourth Amendment, U.S. Constitution, effective 15 Dec 1791
That is what the Congress proposes to give away next week, by saying telcos like AT&T and Verizon can spy on you as long as they have a note from the president saying it's OK.
The Internet provides us tools to bring the Senators to their senses.
To quote a fighter against that same world-spanning empire, Mohandas K. Gandhi: Continue reading →