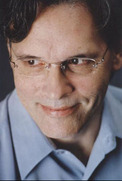 Cringely gets pessimistic:
In the end the ISPs are going to win this battle, you know. The only thing that will keep them from doing that is competition, something it is difficult to see coming along anytime soon, rather like that lemonade-powered sports car.

— Beyond Net Neutrality: If at first you don't succeed, change the game. I, Cringely, Pulpit, April 6, 2007
Is he just whining?
Continue reading