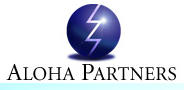 Why wait for the auction when there's another way?
AT&T announced today that it has purchased 12MHz of spectrum in the prime 700MHz spectrum band from privately-held Aloha Partners for close to $2.5 billion. Aloha purchased the spectrum in Federal Communications Commission auctions held during 2001 and 2003, but hasn't done much with the licenses since the auctions ended.

The licenses to the spectrum cover around 196 million residents of the US and 72 of the 100 largest metropolitan areas, including the ten largest markets in the US. AT&T isn't divulging much in the way of specifics for the bandwidth, other than saying that the company will use it for voice, data, and video. "Aloha's spectrum will enable AT&T to efficiently meet this growing demand and help our customers stay connected to their worlds," said Forest Miller, AT&T's group resident for corporate strategy and development.

— AT&T surprises with beachfront 700MHz spectrum purchase By Eric Bangeman, ars technica, October 09, 2007 – 12:29PM CT
And since Aloha got this batch of 700Mhz spectrum in a previous auction with no open access strings attached, AT&T can thumb its nose at Google about that. For the particular geographical locations that Aloha covers.
-jsq