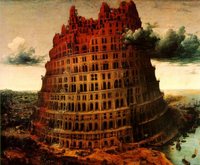 Here's an interesting directive from the White House:
The order requires federal officials to show that private companies, people or institutions failed to address a problem before agencies can write regulations to tackle it. It also gives political appointees greater authority over how the regulations are written.

— House Balks at Bush Order for New Powers, By Jim Abrams, The Associated Press Tuesday, July 3, 2007; 8:16 PM
How does this work?