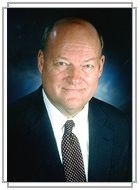 What's the theory behind
the recent postal rate changes?
The Chairman of the Postal Board of Governors spelled it out 27 years ago:
"…none should be favored and none benefited. Each party pays the cost of service it consumes, not less, and does not bear the cost of others' consumption."

— James C. Miller III and Roger Sherman, "Has the 1970 Act Been Fair to Mailers?" in Roger Sherman, ed., Perspectives on Postal Service Issues 63 (1980).
And the Postal Regulatory Commission is following that theory.
Continue reading